We are excited to announce a fun project that we did with Bitmoji and the ISS US National Laboratory for Teachers and Students. More poses will come out next week as will more details about how YOU might be able to get you Bitmoji into space on our next mission in February! Stay tuned…

** FOR IMMEDIATE RELEASE **
Toronto Canada
For most teachers, the school year begins by creating an exciting and engaging classroom experience. With the pandemic and many schools closed, many creative teachers we know turned to creating virtual classrooms with their Bitmoji avatars to fully engage their students during distance learning.
Using Bitmoji as an educational tool has become one of the biggest trends in teaching. Thousands of educators across the country have tapped into Bitmoji's incredible popularity with Gen Z to connect with students through the screen in a fun and personalized way.
Space Station Explorers is a community of educators, learners, and organizations that make STEM learning fun and exciting through connections with the International Space Station U.S. National Laboratory.
Magnitude.io, Inc. is a Berkeley California based education company that brings learning right to the very edge of research aboard the International Space Station.
Working closely with education partner Magnitude.io and Space Station Explorers, Bitmoji is excited to announce new Bitmoji stickers to bring the wonder of space exploration to virtual classrooms everywhere! Starting today, six stickers will launch over the next week on Bitmoji and Snapchat that enable educators to transform their Bitmoji avatars into astronauts and take their lessons to new heights.
"Teachers have embraced the power of Bitmoji to bring classrooms together even when they have to be apart," says Ba Blackstock, CEO and Creative Director of Bitmoji. "We're excited to collaborate with Space Station Explorers to further support educators and fuel exploration and discovery in the classroom."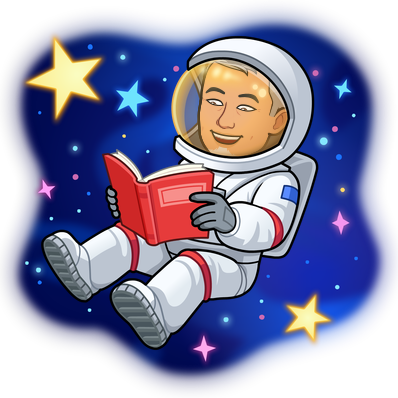 From "K to Gray", Magnitude.io can develop a bespoke interplanetary experience for your country, state, or district. Schedule time with us to discuss how we might help foster capabilities and skills for the next generation on Earth and Beyond for deployment in 2024/25. View some of our projects.